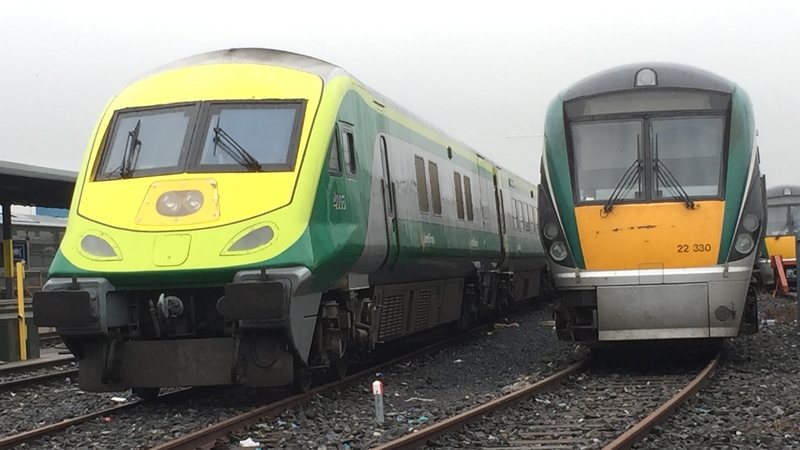 Iarnród Éireann has warned that it remains "one misstep away from insolvency" – as management and unions meet at the Workplace Relations Commission for talks over the unions' 21% pay claim.

Unions say staff are due a pay rise, particularly after experiencing cost-reduction measures during the economic crisis.

Arriving for the talks, Iarnród Éireann Director of Human Resources Ciaran Masterson noted that the company has an accumulated deficit of €153m, and losses last year of €3m.

He said that without Government support, the company would be in a very difficult situation.

He pointed out that last October, the company had reinstated a 25-month pay pause introduced during the economic crisis.

Asked about productivity, he said that everything the company does has to be funded, and they would have to generate funds to meet the aspirations of staff.

National Bus and Rail Union General Secretary Dermot O'Leary defended the 21% pay claim.

Asked about the company's difficult financial situation, he said if staff were to be paid on the basis of the railway making money, they would be on minimum wage.

He said the issue was that the Government had responsibility to properly fund railways and other public transport.

He said workers deserved to have their pay improved after nine years.

Elsewhere in the transport sector, Bus Éireann unions have served formal notice of an all-out, indefinite strike from 20 February if management proceeds with unilateral cost reduction measures including cuts in pay and conditions.

As of now, no negotiations are planned.

In addition, the NBRU is threatening to ballot its members in Dublin Bus for strike action if a row over pensionability of a recent pay increase is not resolved.