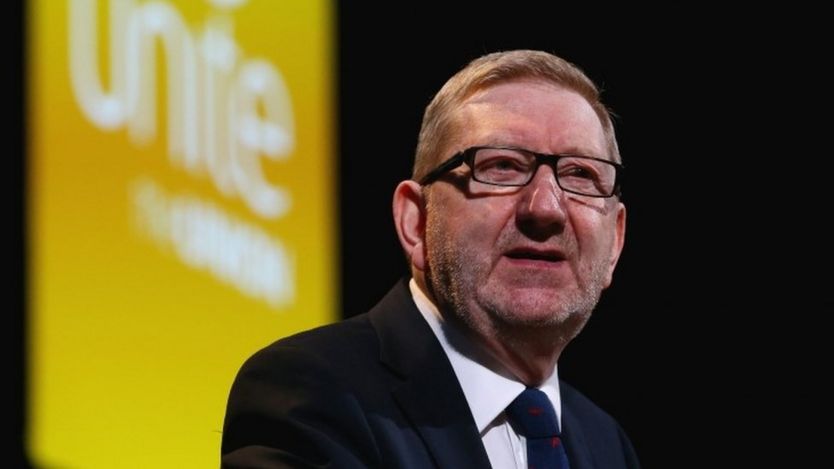 Len McCluskey has been re-elected as Unite's general secretary.
The result will be seen as a boost for Labour leader Jeremy Corbyn.
Len McCluskey's chief rival Gerard Coyne was seen as the anti-Corbyn candidate. Unite is the Labour Party's biggest donor.
McCluskey won 59,067 votes,  Coyne 53,544 and Ian Allinson 17,143, in a turnout of just over 12%, Unite said.
Unite acting general secretary Gail Cartmail said: "I congratulate Len McCluskey on his victory and would urge the entire union to pull together in the interests of our members, and not least to work for a Labour victory in the general election.
He commented on the archaic and expensive balloting system imposed on trade unions by law.
"The sooner we can move to secure and secret workplace and online voting the better for union democracy."
This result matters because Jeremy Corbyn's man won.
The Labour leader still has an ally in the figurehead at the top of the country's biggest union.
Unite has helped bank roll the party.
Len McCluskey's  Trade Union support helped  Corbyn when certain Labour MPs opposed him.