Redundancy notices for refuse workers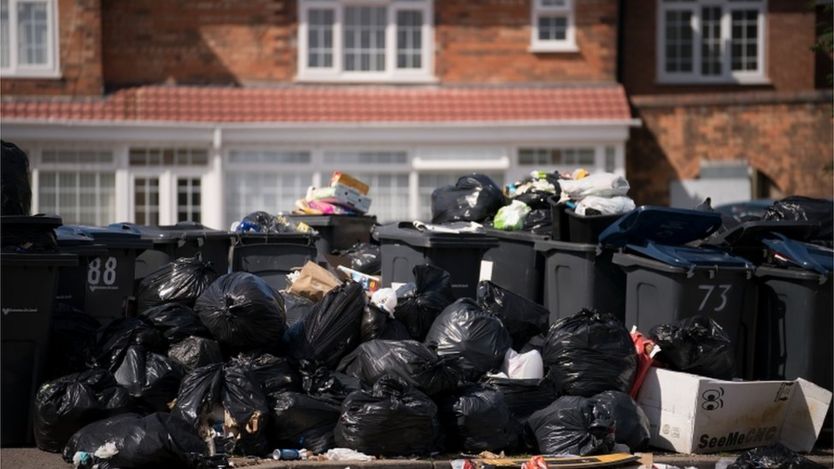 Refuse workers in Birmingham will be issued with redundancy notices after the council reneged on a deal that saw the lengthy bin strike suspended.
The seven-week strike action that saw mountains of waste pile up on streets was suspended on 16 August amid talks between Unite and the city council.
But the council said a planned meeting on Friday would not now go ahead.
Alex Flynn, of Unite, said there was a "very strong likelihood the strikes will resume".
Unite officials are meeting to discuss a plan of action.
Conciliatory service Acas said on 16 August the council had accepted the workers' case and restored the jobs of grade three workers, who are responsible for safety at the back of refuse vehicles.
But a council report due to have been discussed on Friday said the deal struck by Unite and the council was unaffordable.
Unite said ahead of this council cabinet meeting that there would be industrial action if the deal was not given the go-ahead.
Now the authority has said "in order to protect its legal and financial position, the council is issuing redundancy notices to the Grade 3 Leading Hands in the refuse service".
But it said alternative jobs at the same grade and salary elsewhere were available for the refuse workers.