Join a union to make your life better, TUC tells low-paid workers
General secretary Frances O'Grady calls on employees to band together to confront low wage growth and zero-hours contracts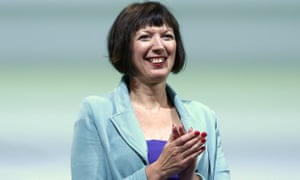 "To every worker – freelance, contract, temporary or permanent – I say: get a group of your colleagues together and join a union. Feel that support, that confidence and that pride that only comes when you stand with your workmates and use your collective sway to make working life better," O'Grady said in a new year message.
Trade unions have come under attack from the government, which has introduced legislation to curtail industrial action. But with average wages growing at just 2% a year, and zero-hours contracts becoming increasingly prevalent, O'Grady is calling on employees to band together.
Unions have sometimes struggled to extend their reach to the kinds of workplace where the use of temporary or casual staff is widespread.
Despite recent increases in average wages, after the long post-recession freeze, the TUC calculates the average worker is still £40 a week worse off in real terms than before the financial crisis – the equivalent of over £2,000 a year.